"Arise, Shine"
16-month (Sept 2016 through Dec 2017) Scripture Art calendar from Israel, featuring sixteen beautiful graphic illustrations of Isaiah chapter 60 by Israeli artist Aviel Rozin emphasizing Scripture (KJV and Hebrew).
5 or more calendars - receive 1 complimentary set of Greeting Cards (for U.S. shipments only)
DIMENSIONS:
Closed 11.8 X 6.7 inches (30 x 22 cm)
Open 11.8 X 17.0 inches (30 x 44 cm)
CUSTOMIZATION & WHOLESALE:
What makes these calendars unique and attractive to you?
ALL MAJOR BIBLICAL/JEWISH HOLIDAYS ("The LORD's Appointed Times") marked and explained in a special reference chart at back of calendar. MAJOR ISRAELI HOLIDAYS also included.
All dates in both Jewish/Lunar and Gregorian/solar calendar systems, in English and Hebrew
References shown for all WEEKLY SCRIPTURE PORTIONS (Torah and Haftarah), plus "Gospel Portions."
SABBATH (Shabbat) beginning and ending times for Jerusalem
SIXTEEN BEAUTIFUL GRAPHIC ILLUSTRATIONS OF ISAIAH CHAPTER 60 by Israeli artist Aviel Rozin emphasizing Scripture (KJV and Hebrew)
Each page SUITABLE FOR FRAMING
Each calendar day has a LARGE WRITING AREA. In addition, each calendar month has one or more writing spaces for reminders and notes.
PRODUCED & PRINTED IN THE LAND OF ISRAEL!
Meet the artist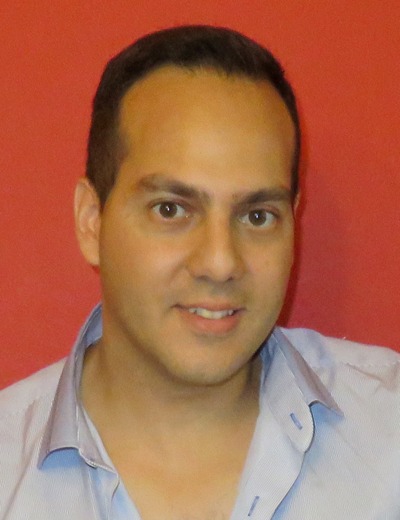 Aviel Rozin is an Israeli born (Sabra) believer in Yeshua who has been working for over ten years in Israel as a professional graphic designer, illustrator and artist. He also designs bookmarks, greeting cards, gift products, especially for Christians and Messianic Believers, in addition to illustrating children books, animation for short films and presentations. Aviel lives in the Galilee with his wife and four children.