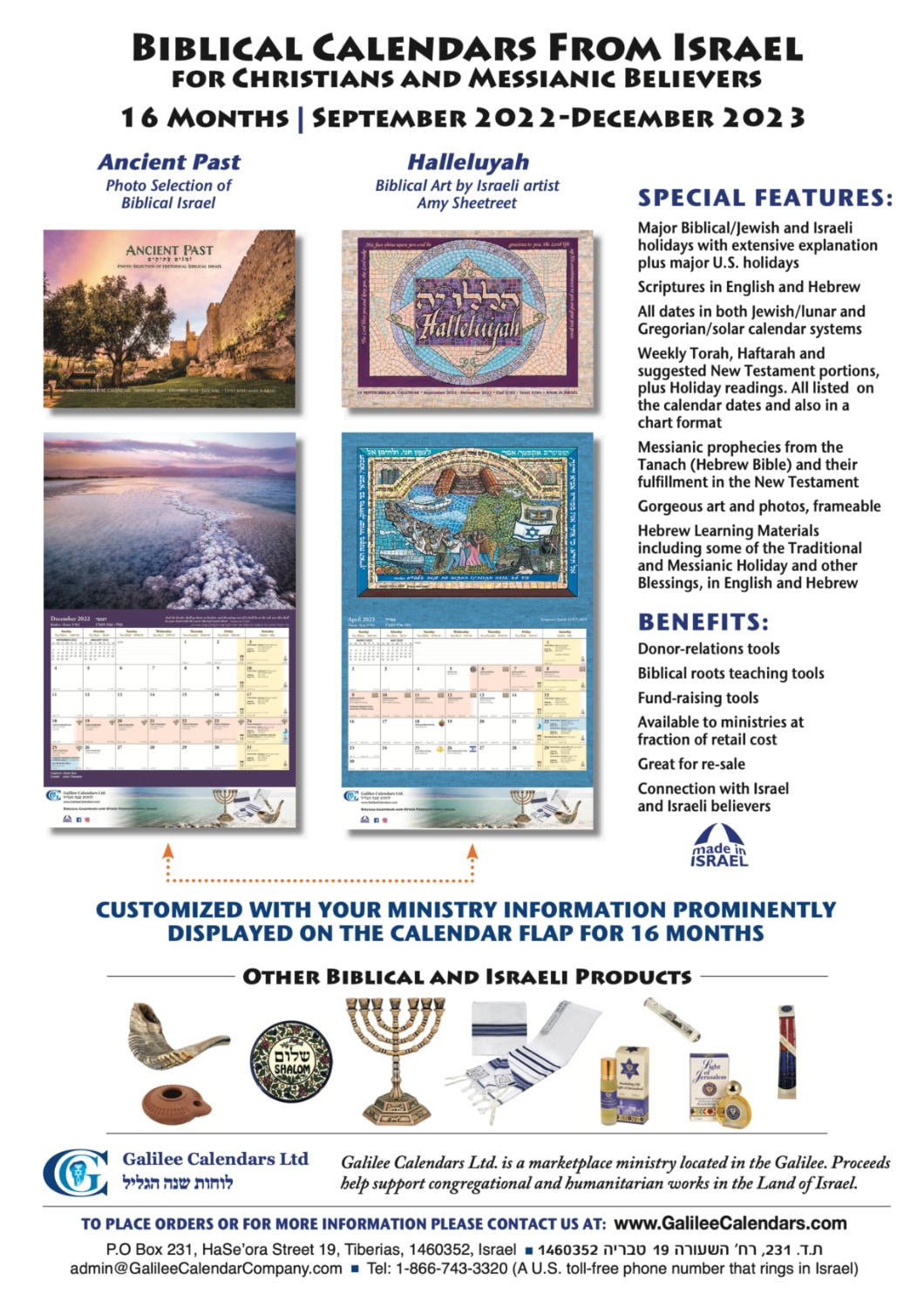 Our Wholesale rates are available through our Shopping Cart for any order of 15 or more calendars as well as 15 of any Biblical products.
There is a minimum order of $250.00 for assorted Biblical products. Please contact us at orders@galileecalendars.com for a quote.
With a minimum order of 100 calendars the calendar flaps may be customized with your ministry information and imagery. For information including this additional fee, please contact orders@galileecalendars.com
To order calendars click here. To order Biblical products click here.
If needing help with an order or for further questions, please contact orders@galileecalendars.com