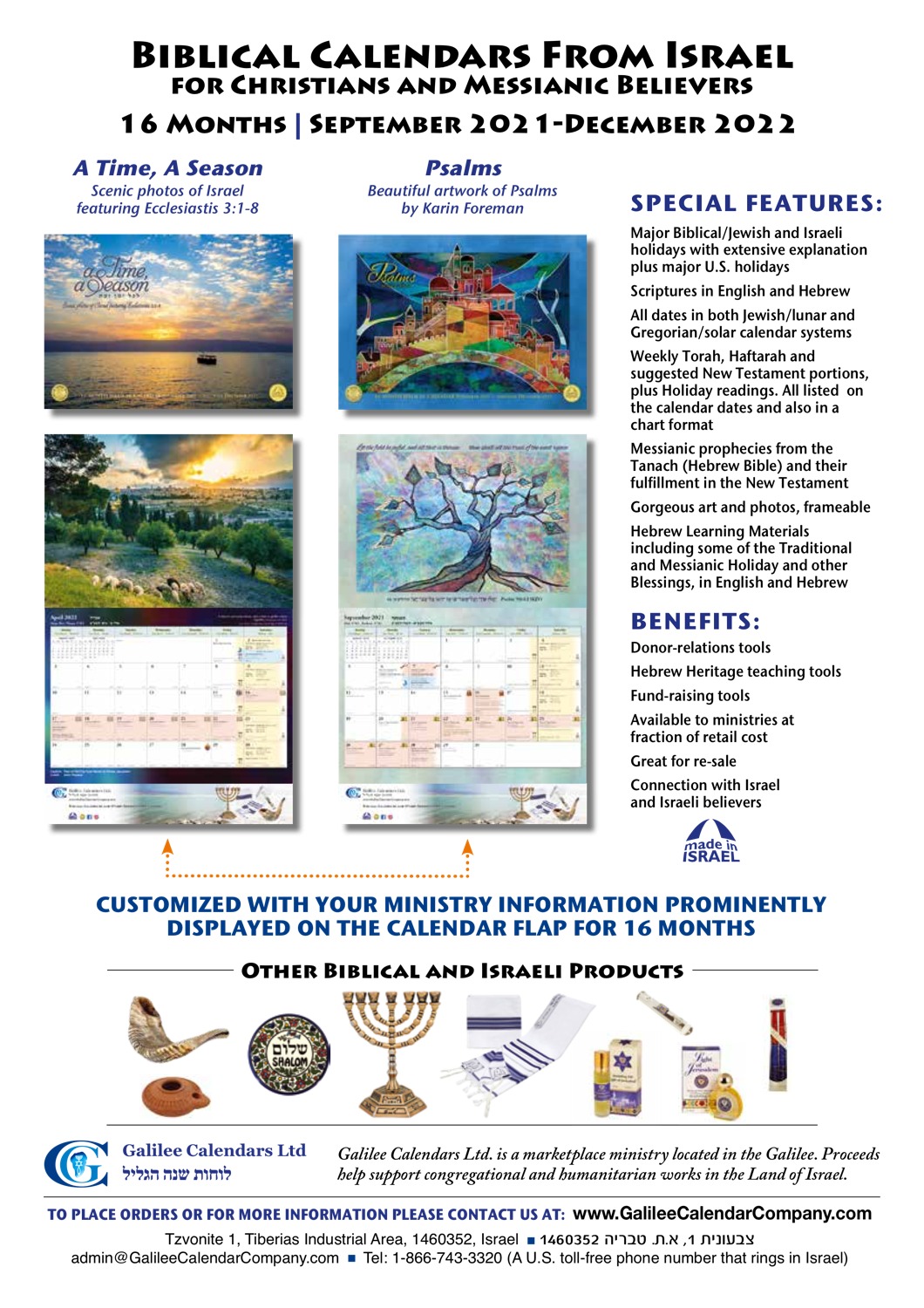 Our Wholesale rates are available through our Shopping Cart for any order of 15 or more calendars as well as 5 or more Biblical products.
To order calendars click here. To order Biblical products click here.
For customizing the calendar flaps with your ministry information and imagery for 100 or more calendars as well as pricing for 500 or more calendars please contact us at admin@galileecalendarcompany.com
Our upcoming line of September 2021 through December 2022 calendars will be available in June.
If needing help with an order or for further questions, please contact admin@galileecalendarcompany.com