"The Lord Dwells in Zion"
16-month (Sept 2017 through Dec 2018) Photo calendar from Israel, featuring beautiful photos of Jerusalem by Kenneth Berg, together with Scriptures in English and Hebrew in which God declares that He actually abides in Jerusalem.
3 or 4 -
USD $16.15
USD $5.00 per calendar
5 or more -
USD $15.25
USD $5.00 per calendar
DIMENSIONS:
Open 13.4 x 17.4 inches (34 x 44 cm)
Closed 13.4 x 8.6 inches (34 x 22 cm)
CUSTOMIZATION & WHOLESALE:
What makes these calendars unique and attractive to you?
All major Biblical/Jewish and Israeli holidays with extensive explanation
Major U.S. holidays also included.
All calendars feature Scriptures in English and Hebrew.
All dates in both Jewish/Lunar and Gregorian/solar calendar systems.
Weekly Torah and Haftarah portions and Suggested New Testament portions.
Sabbath beginning and ending times.
Gorgeous photos.
Hebrew Learning Materials.
Pages designed to be frameable.
Other special features.

PRODUCED AND PRINTED IN ISRAEL, TO THE HIGHEST STANDARDS.
Meet the photographer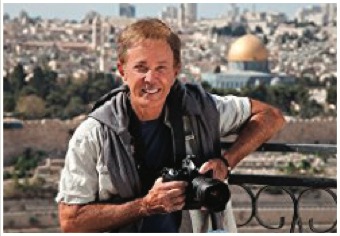 Ken Berg has produced and directed award-winning television programs in the Middle East for over three decades. His familiarity with the many faces of the Bible lands is especially evident in his immense collection of photos taken while journeying in Israel.

His book, "I am Ruth", has garnered excellent reviews as have hos photo exhibits such as the Museum of Biblical Art in Dallas. Ken's work has also been featured in "US Camera and Travel" magazine and other publications.

Bergproductions.com
berg@bergproductions.com